JUMA PA1000 Remote Application Setup for Windows



1. Download the zip file to a folder in your PC
2. Extract the file to the same folder
3. When updating close the PA1000 Remote and uninstall the previous version in Windows Control Panel
4. Run setup.exe


Note1. Check that PA1000 COM2 Mode is set for Remote in the Service Pages. See user manual.
Note2. JUMA PA1000 Remote Application supports COM port numbers COM1 - COM16
Note3. You may enter to an error like "MSSTDFMT.DLL Class not registered" In this case follow these instructions.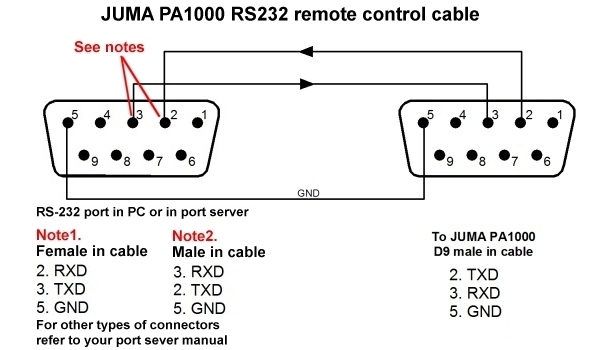 JUMA PA1000 Remote RS232 cable wiring
Back to JUMA PA1000 page