Circular polarization -Turnstile HF antenna for 80 meter band

2018-01-19 OH7SV

Click the pictures to enlarge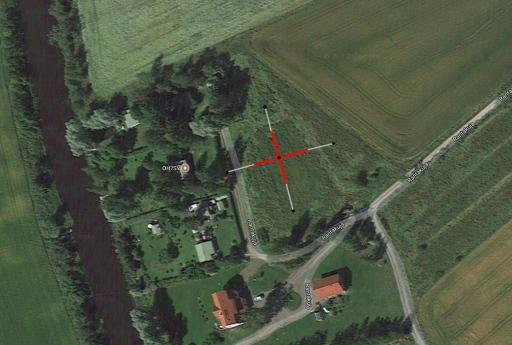 Turnstile antenna on map

Turnstile antenna dimensions (only on dipole drawn)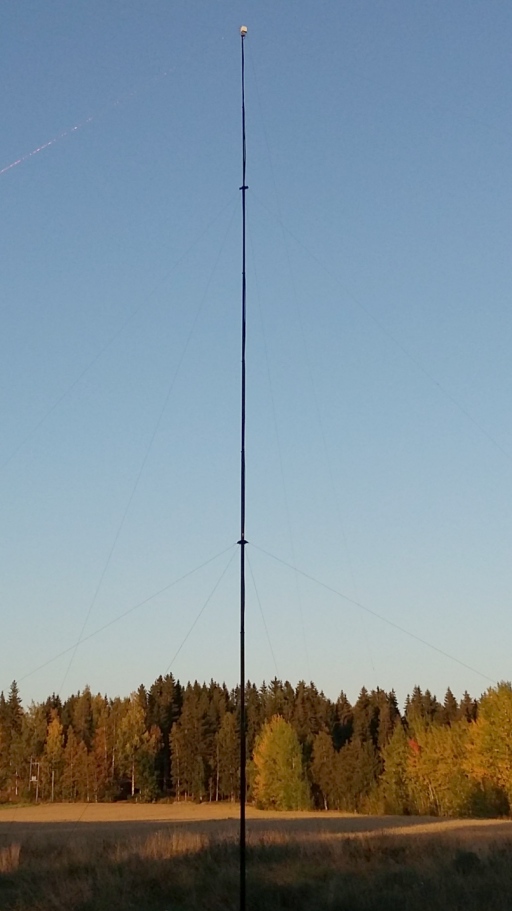 Turnstile antenna setup in the field. Mast 15 m. Guy wires 1mm and 2mm Kevlar ropes.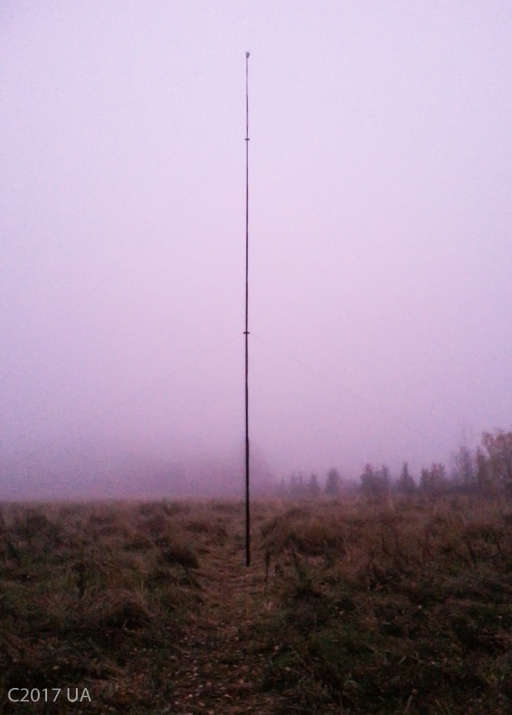 Art image in fog by XYL Ulla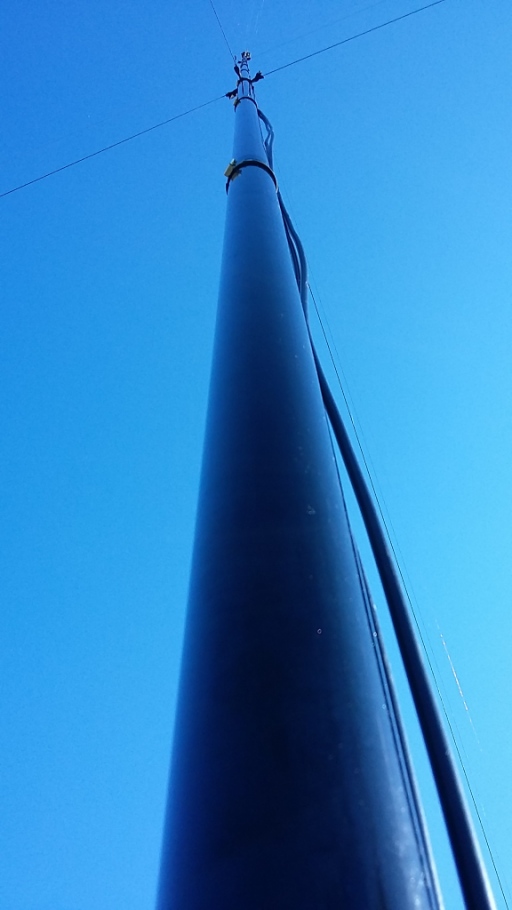 Turnstile antenna GND view. 18 meter Spiderbeam shortened to 15 meters.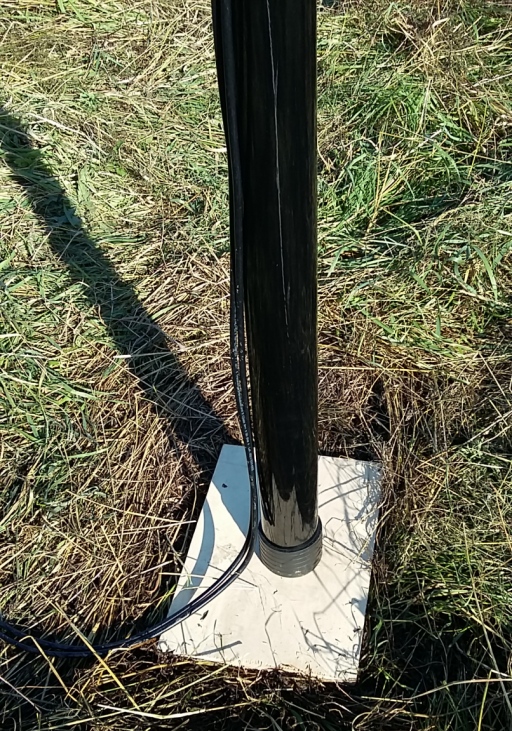 Fiberglass mast bottom. Note the two coax cables, one for each dipole.
Low loss Ultraflex7 (wimo.de) one electrical wave length cables, each 67.3 meters.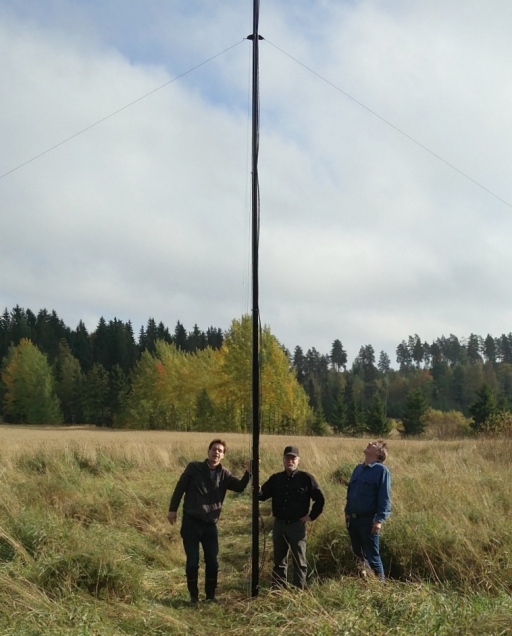 Installation team OH7SV, OH7FVG, OH3YP and OH2NLT photographer.
Installation was during the JUMA 10 years celebration at OH7SV remote station.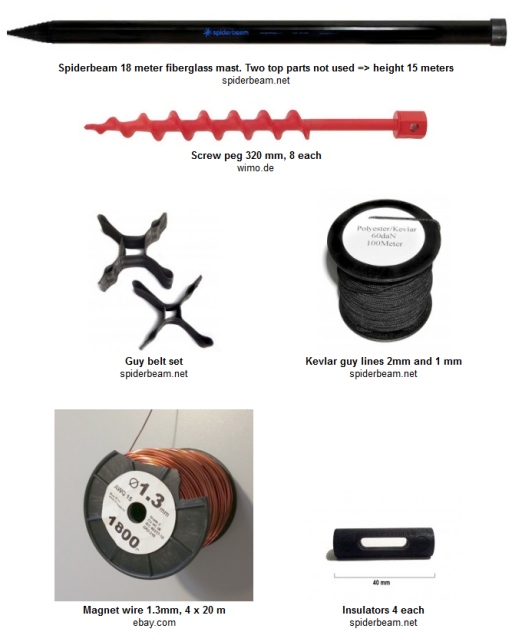 Antenna material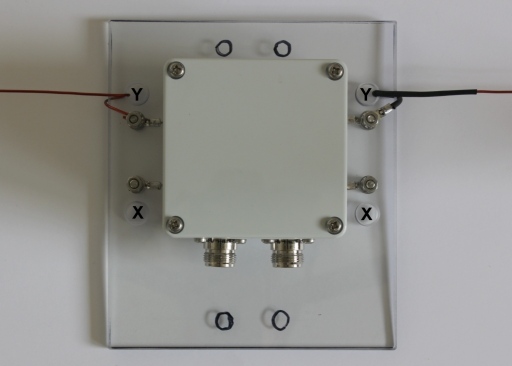 Dual common mode balun. Back plate is 6 mm Polycarbonate.
The box is Multicomp G256 Polycarbonate 80 x 80 x 55 mm.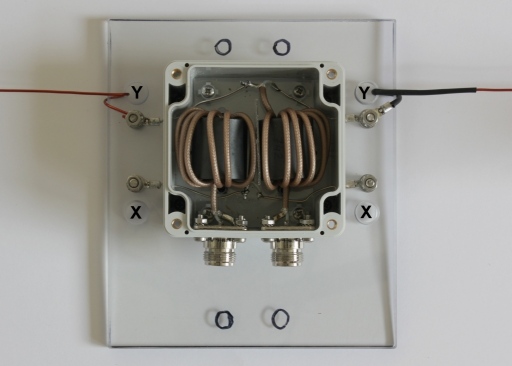 Dual common mode balun box open. 7 turns RG-316 PTFE coax on Wurth 742700790.
The polycarbonate plate was fixed to fiberglass mast with stainless steel 28mm U-bolts.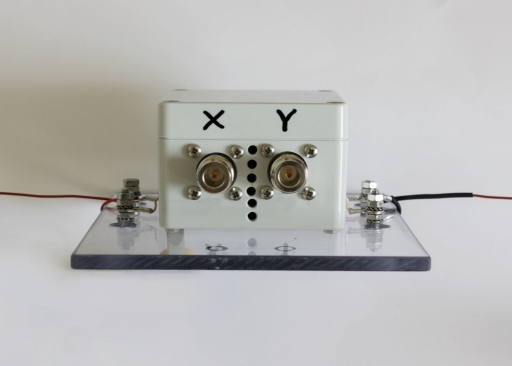 2 x type N bulkhead sockets. Note the breathing holes on the bottom.
All screws, washers and nuts are stainless steel material A4.
Turnstile Controller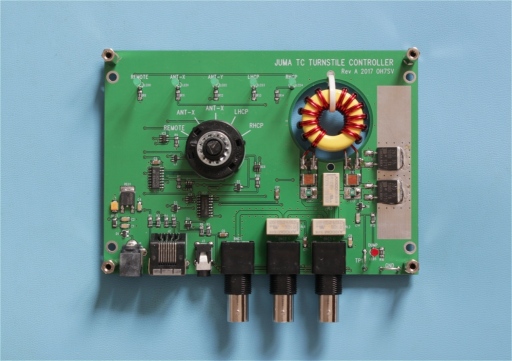 Turnstile Controller main board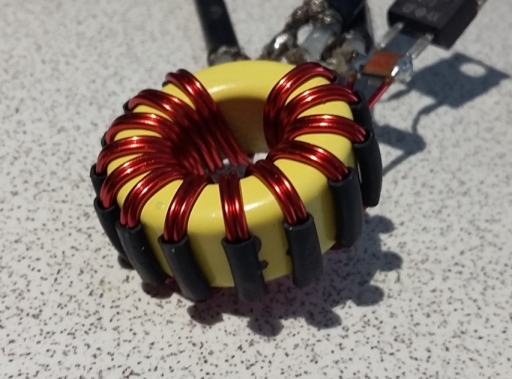 Close view of the quadrature hybrid coil. 13 turns 1mm enamel cu wire in parallel.
Core iron powder Amidon T-106-6
JUMA TC Turnstile Controller Schematics (pdf)

JUMA TC Turnstile Controller Layout (pdf)
JUMA TC Turnstile Controller BOM (xls)
Many thanks to Michael OH2AUE for helpful advice!

If you are interested in a JUMA TC controller as a kit please let me know. OH7SV
Back to OH7SV projects